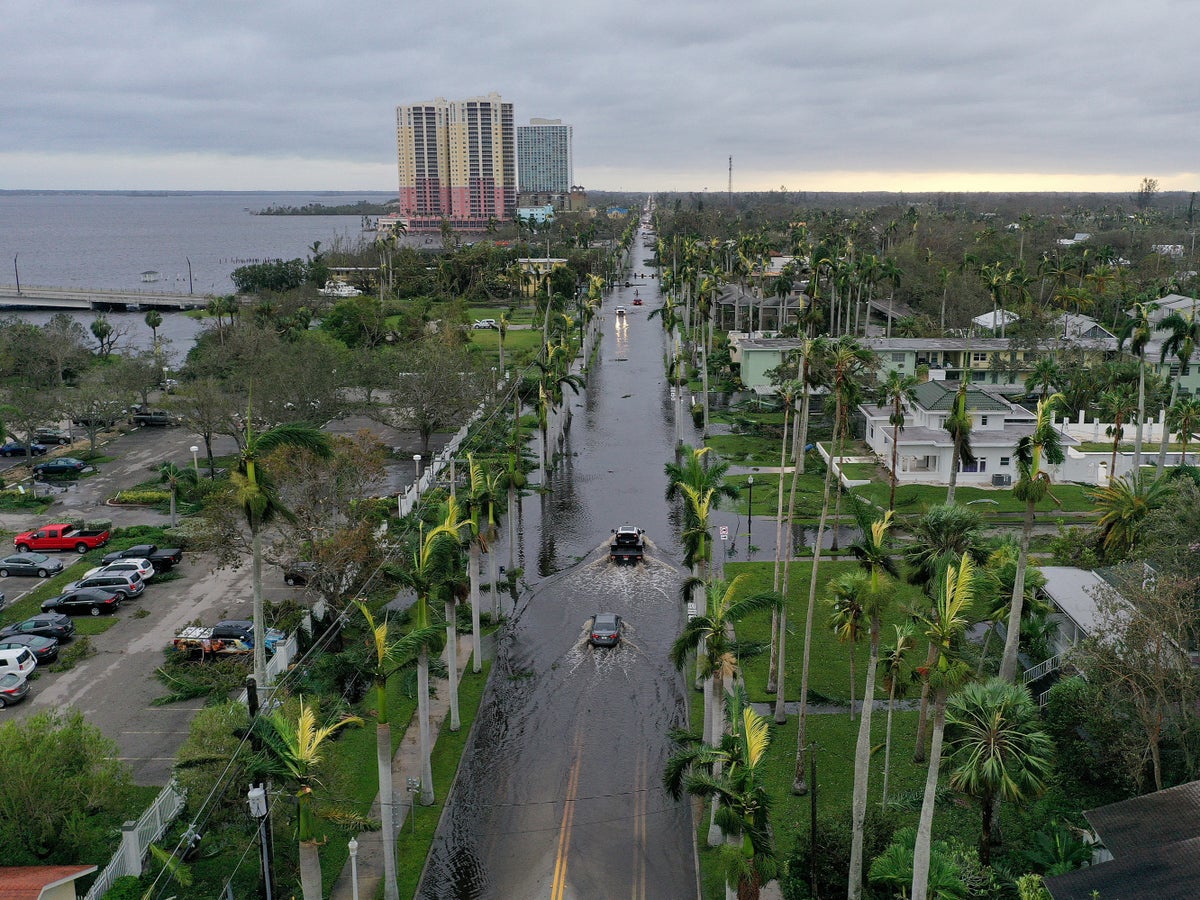 As Hurricane Ian continues to move forward into South Carolina, the death toll continues to rise in Florida.
Duringa a press briefing on Friday morning, Florida Division of Emergency Management Director Kevin Guthrie confirmed that there was one Ian-related death in Polk County and12 unconfirmed deaths in Charlotte County. There were also eight unconfirmed deaths in Collier County while Lee County is still going through reports.
Previously, officials noted on Thursday that at least five people were believed to have been killed in Fort Myers and the surrounding Lee County area following Hurricane Ian.
Guthrie warned that these numbers are likely to rise as search and rescue efforts continue in the wake of the storm.
Earlier this week, Lee County Sheriff Carmine Marceno said on Good Morning America that while the figures cannot yet be confirmed, fatalities were possibly in the "hundreds", while "thousands" of people were waiting to be rescued.
"I definitely know that fatalities are in the hundreds, there are thousands of people waiting that are waiting to be rescued," Sheriff Marceno said. "But again we can't get a true assessment until we're on scene, assessing each scene".
He added later, during an appearance on CNN, that "we don't know what number as no assessment yet". He said five fatalities have been confirmed.
Florida Gov Ron DeSantis pushed back on the sheriff's remarks in a press conference later on Thursday, saying that the number was an "estimate" and that "hundreds of fatalities" have not been confirmed.
A sixth fatality was confirmed when a man in Deltona went out to drain his pool and died in the storm. He reportedly slipped down an embankment into a canal and was later found dead by rescue workers.
Charlotte County Commissioner Chris Constance told CNN on Thursday afternoon that there had been six confirmed fatalities in the county, which — assuming it does not include the five previously mentioned confirmed fatalities — would bring the known death toll to 12. It should be noted that due to the volatility of the situation numbers may change as more detailed information becomes available.
That comes as US President Joe Biden announced a major disaster declaration for Florida, which was battered by 155mph winds and flooding as Ian made landfall as a near-Category 5 hurricane on Wednesday.
Law enforcement officials said people were trapped in flooded homes surrounding by several feet of water in Fort Myers, and were awaiting rescue
A curfew is currently in order to speed-up the emergency response, officials in Fort Myers said.
"We need to ensure that the roads are clear so that our first responders and our assistance crews can go out there and help everyone that needs us. PLEASE, please, please stay inside," the city said in a statement.
Ian is now headed toward northeast Florida as a tropical storm and is south of Orlando, while about 2.5 million people are without power.
The National Hurricane Center has said widespread, catastrophic flooding remains likely with storm surges as high as 6 feet (2 meters) still forecast for both coasts on Thursday, on top of several inches of rain, the Associated Press reported.