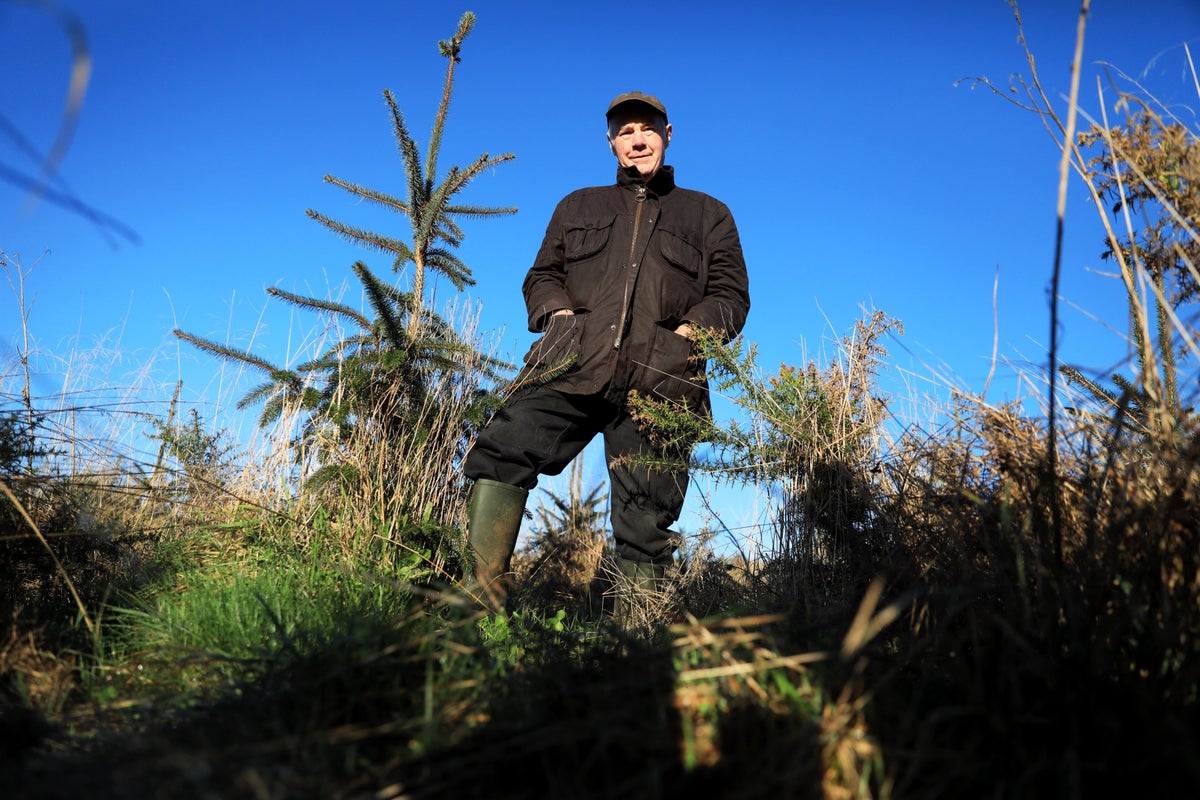 A pensioner who has planted 20,000 trees on a plot of disused land has been hailed an environmental champion.
Retired electrical engineer Stewart Hood, 77, from Co Antrim, has transformed the stony grounds of his 22-acre site into an area rich in biodiversity.
Mr Hood secured support from Stormont's Department of Agriculture, Environment and Rural Affairs (Daera) to undertake the major forestry project.
It took Daera workers around four months to plant the thousands of trees across the land, which is located off the Steeple Road near Antrim town.
Around 18 acres are now planted, with one area allocated to hardwoods such as beech and oak and the reminder for pines.
Mr Hood already owns a fully matured forest in nearby Randalstown, which he planted up around 30 years ago.
"The one in Randalstown is nice, so I thought I would do the same again," he said.
"It's somewhere to come when there's nobody about and you can dander around here, do your own thing and nobody annoys you.
"I would come here at least once a day and I have a portacabin where I can make a cup of tea and have all the facilities I need over at it.
"It's just a nice quiet place. Nobody bothers with you."
One acre of the land has been preserved as a wetland area and will be home to frogs, newts and wildflowers come the spring.
Mr Hood's son also keeps five beehives on the site, ensuring a steady supply of honey.
"It's a nice place that'll be here for some years to come and for other people to enjoy it at some stage in the future," he said.
Mr Hood's endeavours have won praise from Antrim and Newtownabbey Borough Council, which is involved in its own ambitious tree planting challenge.
Mayor of Antrim and Newtownabbey Stephen Ross described Mr Hood's initiative as "amazing".
"He's a role model for a lot of people who's taken a piece of waste ground and got trees planted and just developed the area, it's absolutely brilliant," he said.
"The council has promised to plant ten million trees over the next 10 to 20 years, so we're already planting a lot of trees at the moment.
"But Stewart's brilliant, brilliant tree planting exercise will definitely add on to ours."
Source link