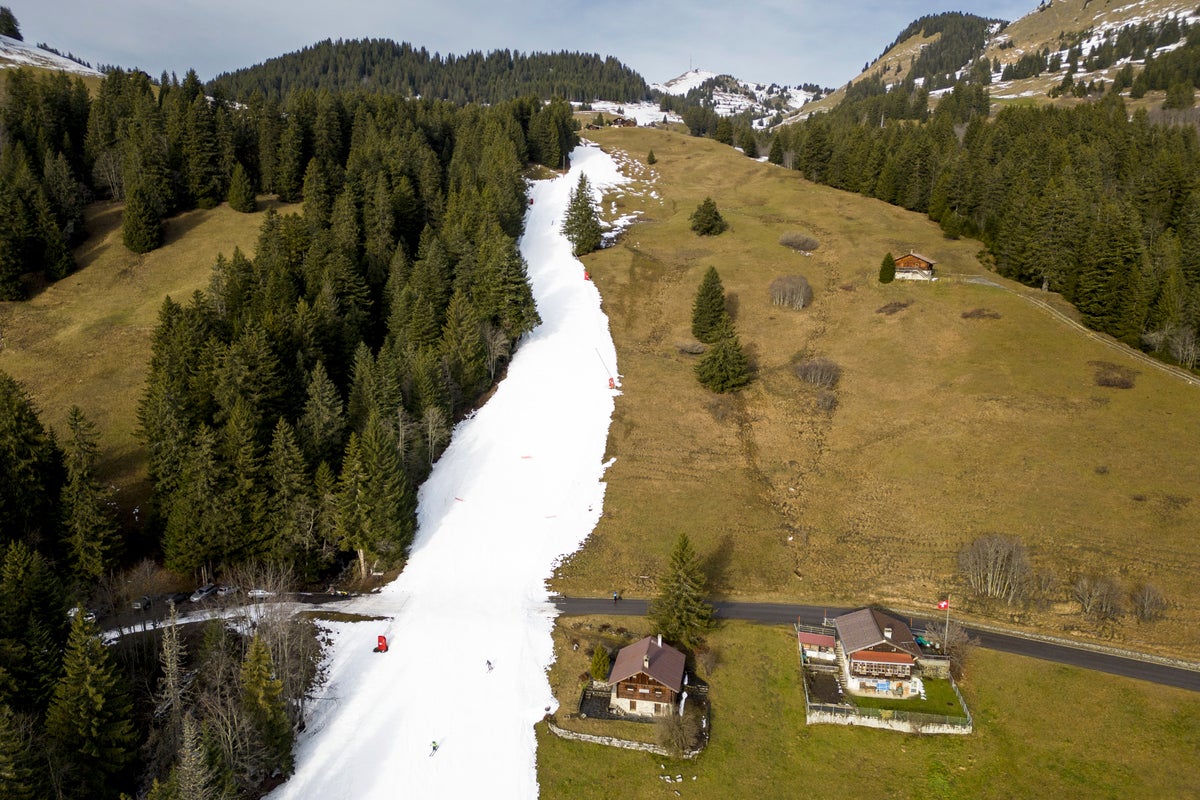 Unseasonably warm weather and low snowfall has forced some European ski resorts to close just a few weeks after opening.
The northern Alps and French Pyrenees are particularly struggling for snow and some resorts have shut.
Temperatures in France at the end of the year were the warmest for 25 years, according to national forecaster Meteo France.
The closures include Ax 3 Domaines, near France's border with Andorra, and a partial closure of both the Le Gets and Morzine in Portes de Soleil.
"There was a good start to the season with a cold wave in mid-December, which provided some white to pretty much everyone," Laurent Reynaud of the Domaines Skiables de France, which represents resorts and lift operators, told Sky News.
"Then, last week, there was quite a bit of rain and warm temperatures, so a certain number of runs had to close again."
Switzerland's Adelboden, which on Saturday hosts World Cup skiing, is being forced to run the race on artificial snow this year.
Course director Toni Hadi said: "The climate is a bit changing but what should we do here? Shall we stop with life?" he told Associated Press reporters, noting that other challenges such as the coronavirus pandemic and war show "life is not easy" these days.
"Everything is difficult – not only to prepare a ski slope," Hadi said.
The lack of snow has revived concerns about rising temperatures linked to climate change, with patches of grass, rock and dirt visible on Monday in some of Europe's top skiing destinations in France, Austria and Switzerland.
Recent temperatures in Europe have shown warmer-than-average conditions. Poland has seen daily highs in the double digits Celsius — or more than 50 Fahrenheit — in recent days.
Source link