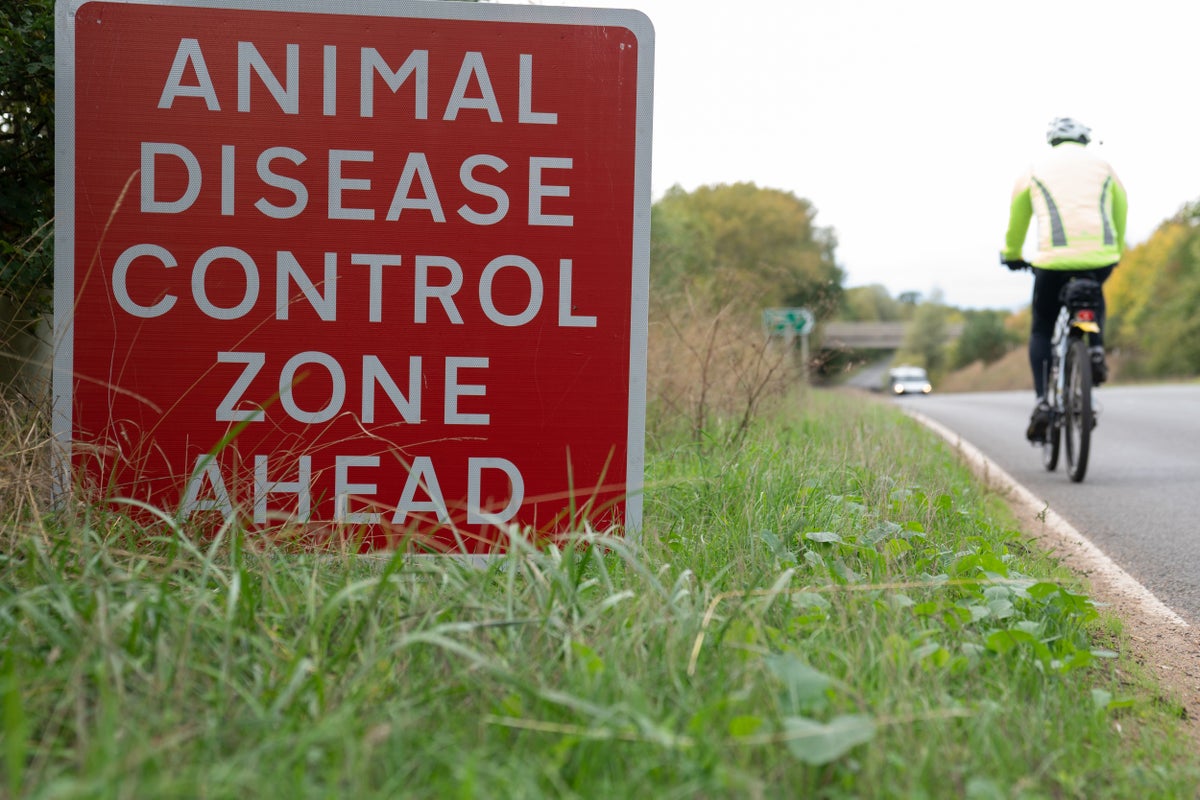 Bird flu has been identified in commercial poultry in Norfolk.
The finding of the highly infectious H5N1 strain of the disease was confirmed at a premises near Fakenham, north Norfolk, on Tuesday.
The Department for Environment, Food & Rural Affairs (Defra) said: "A 3km protection zone and 10km surveillance zone have been put in place around the premises. All poultry on the premises will be humanely culled."
It comes a day after fears of a suspected outbreak of the highly pathogenic avian influenza (HPAI) in commercial poultry at premises near North Thoresby, East Lindsey, Lincolnshire, was ruled out.
Concerns had been raised on December 29 but Defra said tests had been carried out on official samples and a temporary control zone that had been imposed was now revoked.
The UK has been facing an outbreak of bird flu, with more than 200 cases confirmed on commercial premises, smallholdings and in pet birds since October 2021.
There have been 156 confirmed cases of highly pathogenic avian influenza (HPAI) H5N1 in the UK since October 1.
These have included 138 cases in England, 14 cases in Scotland, three cases in Wales and one case in Northern Ireland.
There have been 272 confirmed cases in England since the H5N1 outbreak started in October 2021.
It is not possible to vaccinate poultry or most captive birds against bird flu in England.
There is an eligibility criteria and authorisation must be gained for zoo birds to be vaccinated in England. Only zoos or collections holding a current zoo licence can apply for vaccination, Defra said.
Measures to keep all poultry and captive birds indoors in England to prevent the spread of bird flu came into force in November.
The national housing measures are aimed at preventing house birds from interacting with wild birds.
Source link